Egisheim
three-beded room
Tripple room 21m2
Room with a TV
Private bathroom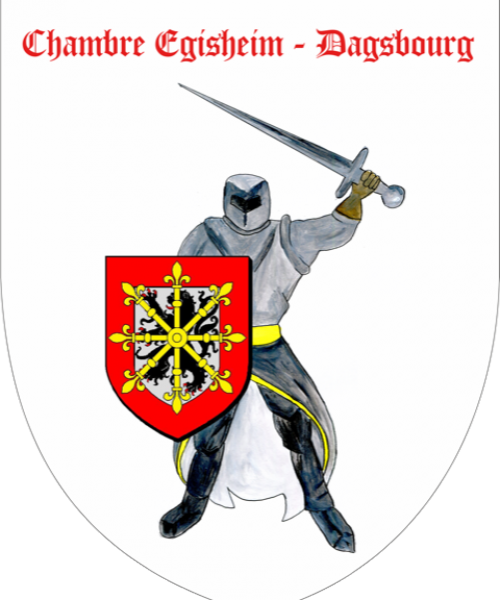 The room is named after the lords of Egisheim – Dagsburg, who once owned the majestic castles of the neighbouring town of Eguisheim, south of Colmar. From this family comes Pope Leo IX. His real name was Bruno von Egisheim-Dagsburg (born 1002 in Eguisheim, died 1054 in Roma) and he held the papal office in the years 1049 – 1054. His niece was Hildegard von Egisheim (von Schlettstadt, nowadays Sélestat); as the wife of Friedrich von Büren, she is considered the progenitor of the Staufen family.
The dining room "Hohenstaufen" is available to all customers on the ground floor. The fully equipped kitchen, as well as the room built from the old stables with the original beams, will serve in cold or rainy weather not only for the preparation and eating of breakfast but also for a romantic evening with candlelight and a bottle of good Alsatian wine.
In summer it is possible to use a garden with a covered pergola and a barbecue. From the garden, you can also observe the storks on the nest above you, bask under the banana tree, listen to the bells of the nearby standing church of Saint Ulrich.
You can also enjoy a small garden pond with goldfish or relax in warm weather in the shade of a majestic ginkgo tree.