Rappolstein
three-beded room
Room 38m2 (double bed, bed)
Bathroom 14m2 (with shower, toilet, electric clothes dryer)
Kitchen (dishwasher, refrigerator, large dining table)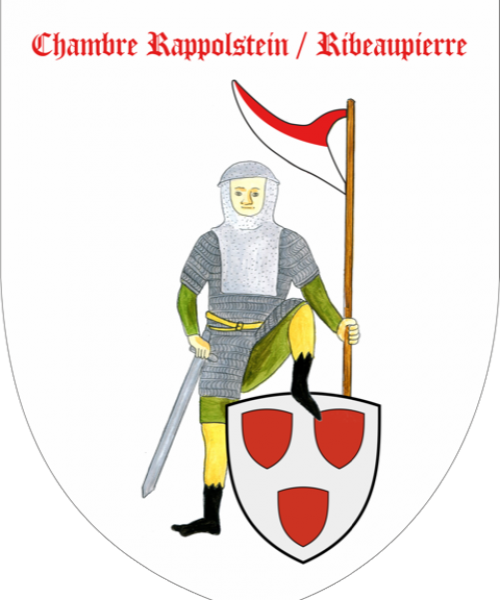 The room is named after the owners of three castles built in the immediate vicinity of Zellenberg above the town of Ribeauvillé. They are castles: 1.St. Ulrich 2.Girsberg 3.Haut-Ribeaupierre
The dining room "Hohenstaufen" is available to all customers on the ground floor. The fully equipped kitchen, as well as the room built from the old stables with the original beams, will serve in cold or rainy weather not only for the preparation and eating of breakfast but also for a romantic evening with candlelight and a bottle of good Alsatian wine.
In summer it is possible to use a garden with a covered pergola and a barbecue. From the garden, you can also observe the storks on the nest above you, bask under the banana tree, listen to the bells of the nearby standing church of Saint Ulrich.
You can also enjoy a small garden pond with goldfish or relax in warm weather in the shade of a majestic ginkgo tree.